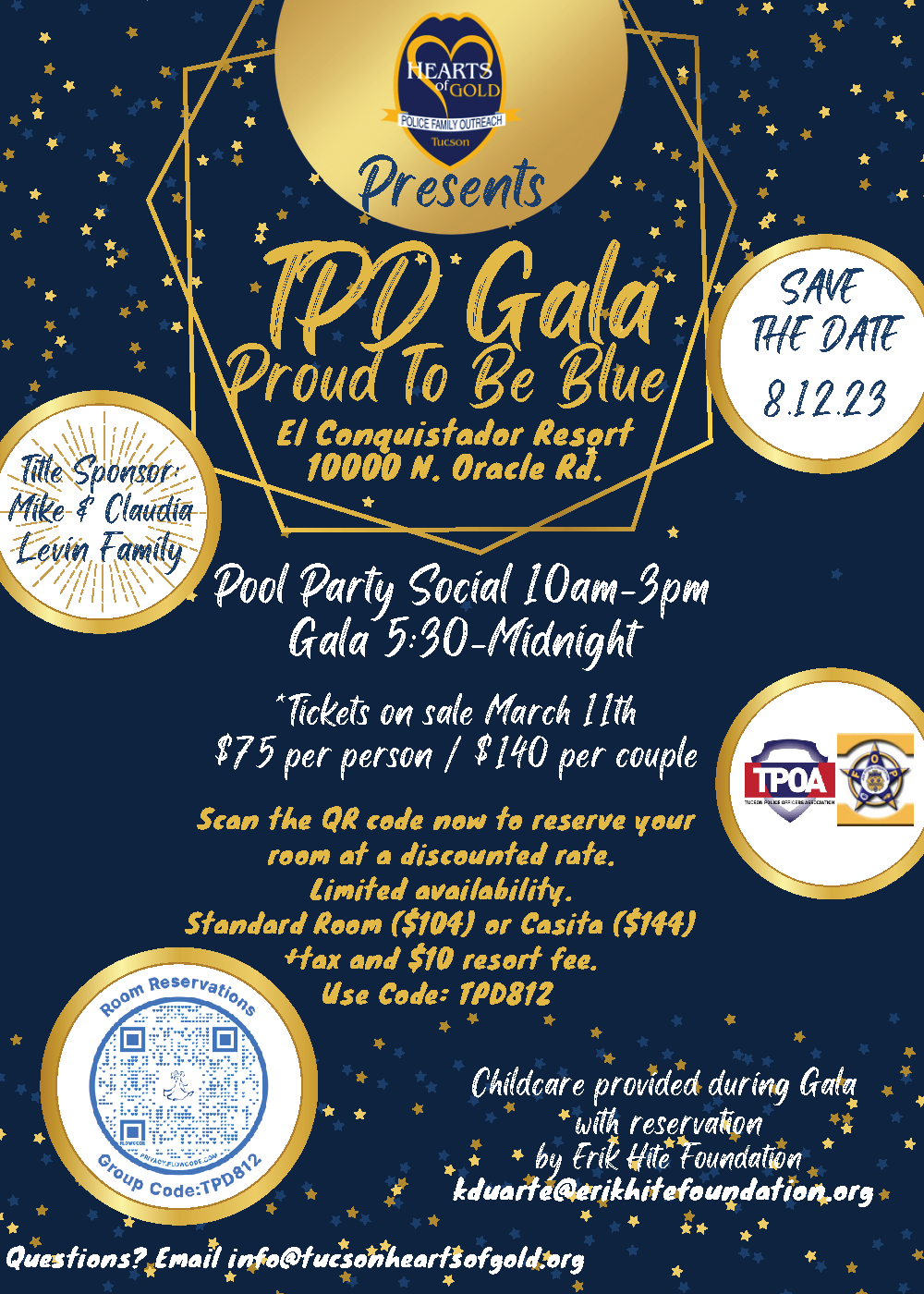 Proud to be Blue
TPD Gala
Hearts of Gold is proud to present the TPD Gala as our primary fundraiser of 2023.
We are excited to provide a safe, fun, full-day event for Department members to gather and enjoy some much-needed relaxation!

Tickets will go on sale to Department members at Family Day on March 11!